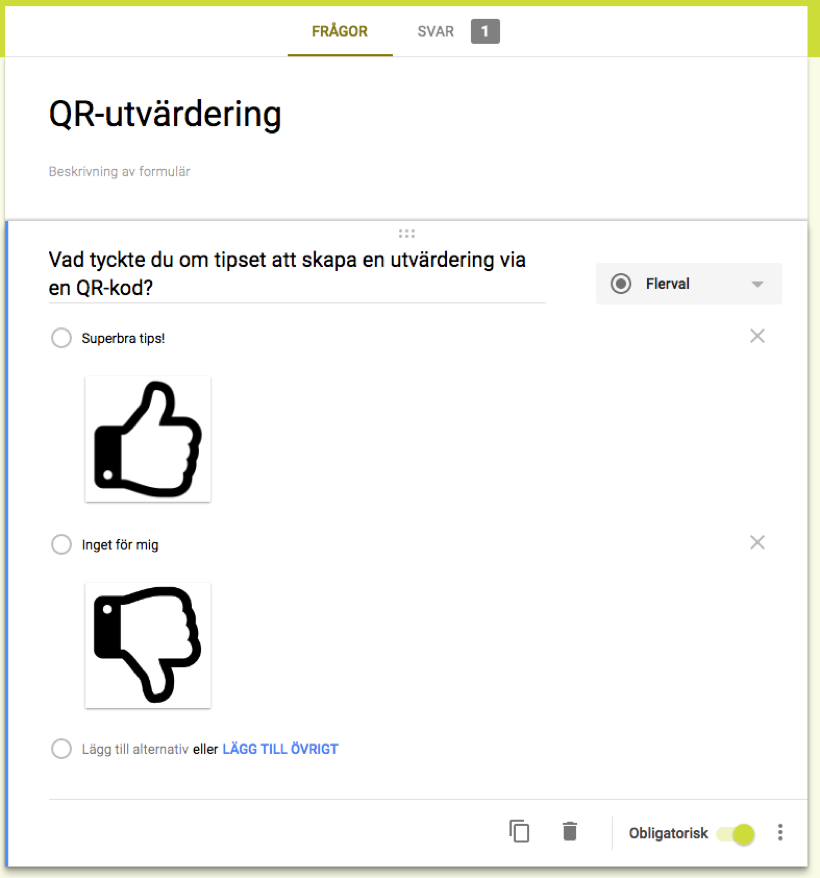 Evaluate a lesson with QR codes and Google Forms
Make a quick survey by placing a QR codes that links to a Google Forms by the door.
When the student leaves the classroom they scan the code and answers some quick questions. You can the se a summary in a Google Spreadsheet in Google Drive.
How to make a QR survey:
Open forms.google.com in a browser and create a new form.
Add the questions and options you need.
Press the Settings (cog wheel) button and uncheck boxes that requires authentication.
Press the Send button and switch to the Link options. Copy the link.
Open Cloud QR Generator and create a new QR code from URL source. Paste the link.
Print the QR code and place it by the door of the classroom.
Test it!
Scan the QR code to see it in action.